Do OR Die

Tribes # 7 May 2001 British
Your Bible says what you have to do to live or die! Your Choice.
You "missed" the Passover, BUT God still wants you to live.

"HEAR the word of the LORD, ye children of Israel: for the LORD hath a controversy with the inhabitants of the land, because there is no truth, nor mercy, nor knowledge of God in the land.

CLICK HERE to see that you are of Israel. #1, #2, #3, #4, #5, #6

2 By swearing, and lying, and killing, and stealing, and committing adultery, they break out,

and blood toucheth blood. (Race mixing.)

3

Therefore shall the land mourn, and every one that dwelleth therein shall languish, with the beasts of the field, and with the fowls of heaven; yea, the fishes of the sea also shall be taken away.

4 Yet let no man strive, nor reprove another: for thy people are as they that strive with the priest.

5 Therefore shalt thou fall in the day, and the prophet also shall fall with thee in the night, and I will destroy thy mother.

6

My people are destroyed for lack of knowledge: because thou hast rejected knowledge, I will also reject thee, that thou shalt be no priest to me: seeing thou hast forgotten the law of thy God, I will also forget thy children." Hosea 4:1-6 You will be destroyed without knowledge, so
CLICK HERE for Survival Information.

Exodus 12:17-"And ye shall observe the feast of unleavened bread; for in this selfsame day have I brought your armies out of the land of Egypt: therefore shall ye observe this day in your generations by an ordinance for ever.
(Tell me now, how long is for ever?)

18 In the first (1st.) month, on the fourteenth day of the month at even, ye shall eat unleavened bread, until the one and twentieth day of the month at even. (Evening = Sundown.)

19 Seven days shall there be no leaven found in your houses: for

whosoever eateth that which is leavened, even that soul shall be cut off from the congregation of Israel, whether he be a stranger, or born in the land." (Do you want to Do or die?)

CLICK HERE to learn of the 1st. Month after the spring equinox.

Jesus said he did NOT come to change anything,
we read:
Matthew 5:17-"Think not that I am come to destroy the law, or the prophets: I am not come to destroy, but to fulfil.

18 For verily I say unto you, Till heaven and earth pass, one jot or one tittle shall in no wise pass from the law, till all be fulfilled.

19

Whosoever therefore shall break one of these least commandments, and shall teach men so, he shall be called the least in the kingdom of heaven: but whosoever shall do and teach them, the same shall be called great in the kingdom of heaven.

20

For I say unto you, That except your righteousness shall exceed the righteousness of the scribes and Pharisees, ye shall in no case enter into the kingdom of heaven."
(Unless you are better than Church leaders!)

The Apostle Paul says: "Your glorying is not good.


Know ye not that a little leaven leaveneth the whole lump?

7 Purge out therefore the old leaven, that ye may be a new lump, as ye are unleavened.

For even Christ our passover is sacrificed for us:

8

Therefore let us keep the feast, not with old leaven, neither with the leaven of malice and wickedness; but with the unleavened bread of sincerity and truth." 1 Corinthians 5: 6-8

NOTICE he said to:"

Keep the feast." Do OR die.

You know that you missed the mark and did not do what God has commanded. You did not keep the feast.

Do OR die.
But he still gives you another chance. We read:

Numbers 9:9- "And the LORD spake unto Moses, saying,
10 Speak unto the children of Israel, saying, If any man of you or of your posterity shall be unclean by reason of a dead body, or be in a journey afar off, yet he shall keep the passover unto the LORD.

11

The fourteenth day of the second (2nd.) month (May

15

th. 200

3

) at even they shall keep it, and eat it with unleavened bread and bitter herbs. (The FULL MOON will rise in the East at 10:55 PM Tuesday evening. Your Passover should begin at

Sundown

On May

15

, 200

3 at 8:34 pm.

T

hen see the

Full

Moon at

9:37 pm.

See the May NEW Moon on

Friday May 2, 8:30 to 9:30 pm.

using Utah time.)

CLICK HERE to read instructions. For Passover.
2 Chronicles 30 also says Passover can be kept in the (2nd.) Month if you missed it in April.
God does want you to be able to obey and live. And not be cut off. Do OR die.
Some people have found my web site because they have heard that others call me a prophet. So I will give you a prophecy for yourself to read. If you just ignore God's commandments; there is NO reason that he should hear your prayers. You just have decided to feel his wrath. We can read of it in 2 Chronicles 30: 7-8 Do OR die.

"And be not ye like your fathers, and like your brethren, which trespassed against the LORD God of their fathers, who therefore gave them up to desolation, as ye see. (Do OR die.)

8

Now be ye not stiffnecked, as your fathers were, but yield yourselves unto the LORD, and enter into his sanctuary, which he hath sanctified for ever: and serve the LORD your God, that the fierceness of his wrath may turn away from you."
(Desolation and Wrath is coming soon.)

Continuing with Numbers 9:12- "They shall leave none of it unto the morning, nor break any bone of it: according to all the ordinances of the passover they shall keep it.

13 But the man that is clean, and is

not in a journey, and forbeareth to keep the passover, even the same soul shall be cut off from among his people: because he brought not the offering of the LORD in his appointed season, that man shall bear his sin." Numbers 9: 9-13

"OBSERVE the month of Abib, (April) and keep the passover unto the LORD thy God: for in the month of Abib the LORD thy God brought thee forth out of Egypt by night. (Abib, New Moon on March 26, 2001
The 2nd. Month New Moon I saw on April 25, 2001@ 9PM. In the west.)

2 Thou shalt therefore sacrifice the passover unto the LORD thy God, of the flock and the herd, in the place which the LORD shall choose to place his name there. (Do you want the fallout just to passover you? DO OR die.)

3 Thou shalt eat no leavened bread with it; seven days shalt thou eat unleavened bread therewith, even the bread of affliction; for thou camest forth out of the land of Egypt in haste: that thou mayest remember the day when thou camest forth out of the land of Egypt all the days of thy life.

4 And there shall be no leavened bread seen with thee in all thy coast seven days; neither shall there any thing of the flesh, which thou sacrificedst

the first day at even, remain all night until the morning.

5 Thou mayest not sacrifice the passover within any of thy gates, which the LORD thy God giveth thee:

6 But at the place which the LORD thy God shall choose to place his name in, there thou shalt sacrifice

the passover at even, at the going down of the sun, at the season that thou camest forth out of Egypt.

7

And thou shalt roast and eat it in the place which the LORD thy God shall choose: and thou shalt turn in the morning, and go unto thy tents.

(Or would you rather be "roasted" in Nuclear Fire? You decide.)

8 Six days thou shalt eat unleavened bread: and on the seventh day shall be a solemn assembly to the LORD thy God: thou shalt do no work therein." Deuteronomy 16:1-8



God has tried to make it easy for you to obey him. All you have to do is read what he has commanded. The lazy Church leaders have gone to sleep and not pointed out to the people in their flocks what needs to be done to live. Do OR die.

We read in the beginning that:"And God called the light Day, and the darkness he called Night. And the evening and the morning were the first day." Genesis 1: 5

It is hard to tell the exact time near midday, but easy to see the exact time the sun goes down.
That is the beginning of the Day. At Sundown in God's time. At Evening. (Anyone can tell when it's Sundown.)

Some say that Passover, and all of the days commanded by God are passed away. Even when it says forever. Well even if they believed that, they should remember what the New Testament says:

"And now, brethren, I wot (wish) that through ignorance ye did it, as did also your rulers.

18 But those things, which God before had shewed by the mouth of all his prophets, that Christ should suffer, he hath so fulfilled.

19 Repent ye therefore, and be converted, that your sins

may be blotted out, when the times of refreshing shall come from the presence of the Lord." Acts 3: 17-19 Do OR die.

NOTICE that he said the times of "refreshing" shall come.
That means even if you didn't believe before, that the times are here now and you should "refresh" your memory of God's commandments.

"HE that dwelleth in the secret place of the most High shall abide under the shadow of the Almighty.

2 I will say of the LORD, He is my refuge and my fortress: my God; in him will I trust.

3 Surely he shall deliver thee from the snare of the fowler, and from the

noisome pestilence.
(Noise of Nuclear Bombs, and fallout pestilence.)

4 He shall cover thee with his feathers, and under his wings shalt thou trust: his truth shall be thy shield and buckler.

5 Thou shalt not be afraid for the terror by night;

nor for the arrow that flieth by day; (Missiles night and Day. Fallout all over. Do OR die.)

6 Nor for the pestilence that walketh in darkness; nor for the

destruction that wasteth at noonday. (Daytime bombs also.)

7

A thousand shall fall at thy side, and ten thousand at thy right hand; but it shall not come nigh thee. (Millions will die in the USA.)

8 Only with thine eyes shalt thou behold and see the reward of the wicked.

9 Because thou hast made the LORD, which is my refuge, even the most High, thy habitation;

10 There shall no evil befall thee, neither shall any plague come nigh thy dwelling

. (Do OR die.)

11 For he shall give his angels charge over thee, to keep thee in all thy ways.

12 They shall bear thee up in their hands, lest thou dash thy foot against a stone.

13 Thou shalt tread upon the lion and adder: the young lion and the dragon shalt thou trample under feet.

14 Because he hath set his love upon me, therefore will I deliver him:
I will set him on high,

because he hath known my name.
Pay Attention, Eloheim.

15 He shall call upon me, and I will answer him:
I will be with him in trouble; I will deliver him, and honour him. (Do OR die.)

16 With long life will I satisfy him, and shew him my salvation." Psalm 91: 1-16 Do OR die.

Now, Do you remember the Civil War in the United States? The Southern States had as their battle flag the Stars and Bars. Well on April 17, 2001 the good voters in Mississippi voted to keep the Confederate Battle flag. Hurray for them. Do OR die.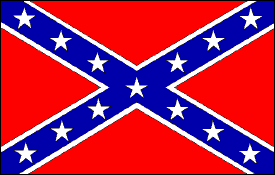 CONFEDERATE BATTLE FLAG HERE. Notice the Cross, X.
They don't even know that they are some of the children of Jacob- Israel. See the 13 stars, one for each of the tribes of Israel.

CLICK HERE to see about Caucasian People.
Now imagine an old grand-pa, sitting in a chair with his hands upon his knees. His two grandsons come and bow down before him. He is going to bless them both. He lifts his hands and crosses his arms and lays his hands upon his grandsons heads. His right hand goes to the boy on the left. He then places his left hand on the boy at his right knee.
And so his arms are crossed. Just like the battle flag above. X

We read of it in Genesis 48:13- "And Joseph took them both, Ephraim in his right hand toward Israel's left hand, and Manasseh in his left hand toward Israel's right hand, and brought them near unto him.
(His Father was Jacob-Israel, the Grand-pa of the two boys.)

14 And Israel stretched out his

right hand, and laid it upon Ephraim's head, who was the younger, and his left hand upon Manasseh's head, guiding his hands wittingly; for Manasseh was the firstborn.

15 And he blessed Joseph, and said, God, before whom my fathers Abraham and Isaac did walk, the God which fed me all my life long unto this day,

16 The Angel which redeemed me from all evil, bless the lads; and let my name be named on them, and the name of my fathers Abraham and Isaac; and let them grow into a multitude in the midst of the earth.

17

And when Joseph saw that his father laid his right hand upon the head of Ephraim, it displeased him: and he held up his father's hand, to remove it from Ephraim's head unto Manasseh's head.

18 And Joseph said unto his father, Not so, my father: for this is the firstborn; put thy

right hand upon his head.

19

And his father refused, and said, I know it,
my son, I know it:
he also shall become a people, and he also shall be great: but truly his younger brother shall be greater than he, and his seed shall become a multitude of nations. (The British Commonwealth of the World.)

20 And he blessed them that day, saying, In thee shall Israel bless, saying, God make thee as Ephraim and as Manasseh: and he set Ephraim before Manasseh." Genesis 48: 13-20 In your Bible.
Jacob-Israel had crossed his arms and

then blessed the boys. Like Saint Patrick's Cross on the flag.

The British flag called the"Union Jack" is for the union of Jacob =Jack.
CLICK THE Tribes and learn about the Brit-ish.
The Red Cross on a white field is the cross of Saint George.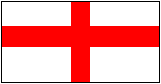 Saint George was a martyr in Palestine before 300 AD. He saved a maiden when he slew a dragon. He became the Patron Saint of England for the Knights; on the flag of England in 1284 AD. Read My Tribes Links and learn what "Eng"-Land really means in old Hebrew.
Saint Andrews cross is the White on a blue field. The Battle cross.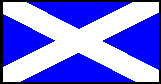 And for Andrew the brother of Peter in Matthew 4: 18 "And Jesus, walking by the sea of Galilee, saw two brethren, Simon called Peter, and Andrew his brother, casting a net into the sea: for they were fishers.

19 And he saith unto them, Follow me, and I will make you

fishers of men."

Andrew had traveled as far north as Kiev, in the Ukraine. And became the Patron Saint of Russia and Scotland, as well as the fishermen.
He was crucified in Patras Greece, upside down for two days. About 1/2 hour before he died a glowing light was about him, when the light faded away he was dead. He had preached upside down for two days.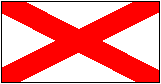 Saint Patrick's cross was the Red saltire "cross" on a White field.

It came to be as the standard for Ireland. Like a hand. The Crossed arms of 'Red' for the scarlet thread. A 'Red' standing Lion too, like Scotland.
St. Patrick was born in Scotland in the 4th. Century AD. He was taken to Ireland as a slave when he was 16 years old. After 6 years he escaped and got to France and became a Catholic Monk.
He returned to Ireland to preach and today 93% of Ireland is Catholic.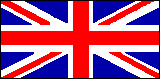 When the three countries of England, Scotland and Ireland all came under one King they became the United Kingdom of today.

The Great City

that comes down out of heaven has some special gates to get in it.

In Revelation 21:12- we read: "And had a wall great and high,

and had twelve gates, and at the gates twelve angels, and names written thereon, which are the names of the twelve (12) tribes of the children of Israel:

13 On

the east three gates; on the north three gates; on the south three gates; and on the west three gates."

CLICK HERE to see the "Tribe's pattern for the Camp" of Israel.

So scripture tells us

"that great city, the holy Jerusalem, descending out of heaven from God" comes down with 12 gates. Each gate is for one of the 12 Tribes of Israel. So "IF" you want to get into that city you can't sneak in, but will have to go in through a "gate". What tribe are you?
You will have to go through the gate for your tribe. Do you really know what tribe you are from?
Do you know the symbols for your tribe?
Can you give the Gate Guardian the "signs" for your tribe?
You have to know them, thatís why there are "Gates", to keep some people out. I'll bet you don't even know all of the tribes.

April 27th. Last night I had another terrible drea

m.
I really tore up my bed in the fight. I dreamed:
"I was at a friends home in another state.
We had gone grocery shopping, and we came out to his old pickup that would still run. Just then 3 young men attacked us with 2x4 inch house studs with nails in the ends. The boards were about 7 or 8 feet long. Whittled into very effective clubs like long baseball bats. One smacked me in the shoulder, "wow" it hurt. Just then it started to hail, brown dirty hail.
Some women came to our aid, and boy did they fight like tigers.
They got the clubs and drove off the young men. The hail had melted and everyone was wet with dirty rainwater with "fallout in it."
We ran across the street and hosed all of us off well; with clean water.
Then the 7 clean, wet, people, all of us got into the cab of the pickup.
And we went to my friends 5th. Story apartment above the ground and the fallout, then we took off all of our wet clothes with fallout on them.
We showered again and used bed sheets with holes in the center to cover ourselves up. We made Watersacks with garbage bags and pillowcases, in case the water went off.
We all stayed inside for a week. When we went outside to get the groceries in the back of the pickup, all was quiet. Everyone else was dead.
We washed off the cans and packages of food with water until it was all clean, and then took it up to the apartment to eat.

We all had red eyes, sore throats and rashes under our arms, and inside of our elbows from the 'Beta' burns from the fallout. But we all lived. "
Then I woke up and couldn't sleep, so I got up and got a glass of milk, and re-made my bed. I had torn the sheets off of the mattress.
When I looked at the time it was 10 minutes till 4 AM this morning. All a true story. April 27, 2001