EMAIL 9/11/13 TO RADIO STATIONS, AND FRIENDS.
GOG and Magog I will put HOOKS in thy Jaws. MY Ideas today, LFF. If you go fishing then you BAIT the hook. So I Leland, think that Syria is the BAIT that Russia and Iran will take, as their allies and when they do; GOD will set the HOOK at the "TIME" of the "Heathen" and will pull them to help Syria, and that KILLS THE HEATHENS who pollute his Holy NAME "Christ" -mass
Ezekiel 38:4 says "I WILL put HOOKS into thy Jaws, and "I" WILL bring thee forth,..." God will avenge his Holy Prophets and people who have died for the truth. The HEATHENS will get what they deserve for POLLUTING his "name" Christ-mas. No-body can STOP GOD doing what he wants. When USA (Israel-really) that is people gathered out of many Nations is attacked, THEN our Missiles will rain FIRE back on Magog at Moscow and millions of Russians will die with 1/3 of the USA. See USA is "TRUE" Israel CLICK HERE

Because GOD is jealous for US-A and will help us who don't pollute his name and commandments. Those are my thoughts tonight. 9/11/13 Dial 911 for Emergency's That's what I am telling you tonight. "About" 3 1/2 months left. See if you behave as Heathens in Jeremiah 10
Inflation August 2013 and beyond. September 9/9/13 ONE Month ago today I said buy Silver. Today it is $23.59 So if You got 1000 dollars worth a month ago! Today it's worth 1179.50 almost up 18% in one month! I tell you it will be "UP" 100% when War begins in December, maybe before then.
10/9 -10/21 I am back. My computer crashed so todays Silver @ $22.18 the Calm before the storm when Israel attacks Iran in December.
11/9 Silver $21.48 Buy! Buy! the Calm before the Storm CLICK HERE
12/9


Inflation 8/9/13 Today Gold @ $1314 and Silver @ $20 and is 64/1 Ratio and gives the best Precious Metal chance for tripling you money invested in your lifetime. When war begins in December everything's cost will rise incredible FAST as it has for thousands of years when war happens.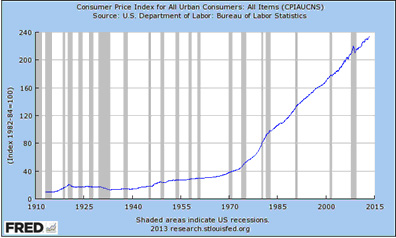 CAN You see what "Elected Officials" are doing? Killing the USA! They cater to the mass of people with "Handouts";
who pays? The people with TAXES. California is LESS than 1/2 WHITE people now. The mass of people want more than working people can provide. Wake UP!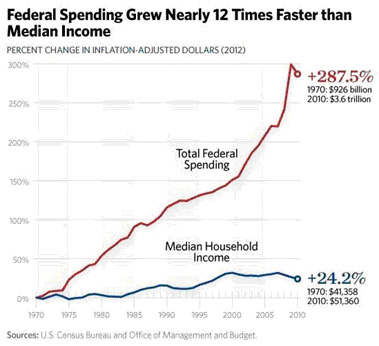 Before 1970 USA was a lender Nation, now the USA "owes" the world and the FED is pumping "Funny Money" into the economy. As I see it the only way out of this mess the elected Politicians have put us into; is to make the dollar backed by Gold @ $4,000 Per ounce in Gold. In other Nations some people have their savings in American dollars hid in their homes. We have a responsibility to the world to establish Zion in the Millennium.

Zion begins at your home. Zion is the pure in heart scripture says. If your heart is not pure then just go die with the tares in the Nuclear fires that will burn them. Every one of the damn politicians should not be voted back into office. They have "Stopped" our progress, they have "damned" us. When a water stream is "damned" it is stopped. Your progress is "damned" because of your leaders everywhere. Choose NEW people! Repentance means a NEW Start, doing things different, changing your life where it is wrong. Jesus said to become "Perfect" and he didn't stutter. It is said plain. Matthew 5:48

The BUBBLE is about to "BURST" Have you done what is correct. Buy a GUN, FOOD! Heat, blankets, TOILET Paper and a SHOVEL for a hole in your yard. When water and power is OFF for many days, things will smell bad. You may have to eat everything cold for a long time. Like your ancestors did, or just go die.
Survival Help CLICK HERE

For Centuries Gold and Silver has been stable wealth during wars. That will not change. Gold and Silver has always been converted into jewelry by the mass's of people. They want to retain some wealth. Silver is now in very short supply, because it is the top electrical conductor in the modern electrical age of computers. See this chart: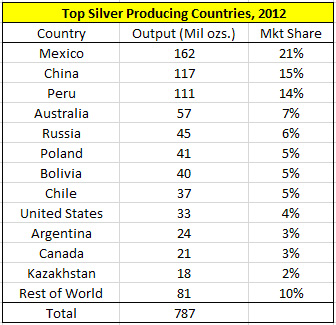 About 2/3 of Silver produced in the world, is in the Western Hemisphere. Silver has to rise from where it is today August 2013 @ $20 per ounce. It will rise to $100 per ounce, 5 times what it is today. 400% in the next couple of years is fantastic returns. Because it is industrially needed in the electronic age. What am I supposed to do as a Prophet? Tell you before things go bad what is about to happen. Then you can prepare or suffer. Simple! God has always sent a prophet to warn about what is going to happen.

Very FEW people understand the FED is a "BUNCH" of Banking families, around to world that control the US Dollar for their own benefit. They are not thankful for "their" daily bread to eat. They control BILLIONS and other peoples lives by inflating everything and they make more money. The worker man's bread costs more and more. He has to eat daily. Those BANKERS eat well every day. Communism as it is today is NOT the answer.

Just like there are many opinions about the Bible, different religions. Carl Marx's Das Capital book has been "Hi-jacked" by Communists around the world as the answer. They are all wrong. CLICK HERE

The BANKING CARTELS are depressing the precious metals market right now in preparation for war. As long as they own men's souls they care less. The only good thing that will come out of this world war 3 and billions dieing is that the BANKERS will die also.
God said "Let both grow together until the harvest: and in the time of harvest I will say to the reapers, Gather ye together first the tares, and bind them in bundles to burn them: but gather the wheat into my barn." Matthew 13:30 The "Tares" are now gathered into large Metropolitan Cities to be burned.
One 11 million degree Nuclear Warhead on a missile will burn the Bankers, and Everyone within miles. Around the world, no place safe! You need to live by Matthew 4:4 or die off in the next decade.

The only other good thing about this war is that when Jesus is finished burning those who will not obey what the Bible tells, is that then we will go into the Millennium of one thousand years.

Oh! you don't believe Jesus would do such a thing as make war do you. READ what this says: "And I saw heaven opened, and behold a white horse; and he that sat upon him was called Faithful and True, and in righteousness he doth judge AND MAKE WAR. His eyes were as a flame of fire, and on his head were many crowns; and he had a name written, that no man knew, but he himself.

And he was clothed with a vesture dipped in blood: and his name is called The Word of God. And the armies which were in heaven followed him upon white horses, clothed in fine linen, white and clean. AND out of his mouth goeth a sharp sword, that with it he should smite the nations: and he shall rule them with a rod of iron: and he treadeth the winepress of the fierceness and wrath of Almighty God.
And he hath on his vesture and on his thigh a name written, King of Kings, AND Lord of Lords."
Revelation 19:11-16

In the New Testament we read: "And now, brethren, I wot that through ignorance ye did it, as did also your rulers.
18 But those things, which God before had shewed by the mouth of all his prophets, that Christ should suffer, he hath so fulfilled.
19 Repent ye therefore, and be converted, that your sins may be blotted out, when the times of refreshing shall come from the presence of the Lord;
20 And he shall send Jesus Christ, which before was preached unto you:
21 Whom the heaven must receive until the times of restitution of all things, which God hath spoken by the mouth of all his holy prophets since the world began. (WE are RESTORING ALL things.)
22 For Moses truly said unto the fathers, A PROPHET shall the Lord your God raise up unto you of your brethren, like unto me; him shall ye hear in all things whatsoever he shall say unto you.
23 And it shall come to pass, that every soul, which will not hear THAT PROPHET, shall BE DESTROYED from among the people." Acts 3:17-23

NOW I WILL EXPLAIN THESE VERSES. "IF" you will NOT hear THAT Prophet, and what I tell you, then you will be destroyed from this earth. MY FREE Survival Information right here. CLICK HERE

21 Everything is being restored now. The Mormons started to restore things BUT they stopped and let loose of the words of God, in the Iron Rod and they are wandering off and about now, and will be lost. See a Prophecy made 2500 years ago. CLICK HERE TO SEE WHY they Apostized CLICK HERE

The Mormons today behave as a bunch of Heathens CLICK HERE

God still is trying to warn people so he sent me back from my airplane crash and 3 week Coma to Prophesy About World War 3 CLICK HERE See 18 Prophecies CLICK HERE

We in the Kingdom keep the Passover, feast of Weeks, and Tabernacles spoken of in Deuteronomy 16:16
"Three times in a year shall all thy males appear before the Lord thy God in the place which he shall choose; in the feast of unleavened bread, and in the feast of weeks, and in the feast of tabernacles: and they shall not appear before the Lord empty." Learn about the KINGDOM CLICK HERE

CLICK HERE TO SEE ABOUT TABERNACLES coming October 18, 2013 IN Parowan Utah 84761.
SEE Here too CLICK HERE Thanksgiving CLICK HERE Revelation

Repent and be Converted before Jesus comes again like this: "1 But of the times and the seasons, brethren, ye have no need that I write unto you. 2 For yourselves know perfectly that the day of the Lord so cometh as a thief in the night.
3 For when they shall say, Peace and safety; then sudden destruction cometh upon them, as travail upon a woman with child; and they shall not escape. CLICK HERE to see the Mormon message, Peace and Safety.

4 But ye, brethren, are not in darkness, that that day should overtake you as a thief. (Want to bet. Mormons and Christians are ALL in darkness.) Mormons say ALL IS WELL CLICK HERE

8 But let us, who are of the day, be SOBER, putting on the breastplate of faith AND LOVE; and for an helmet, the hope of salvation.
9 For God hath not appointed us to wrath, but to obtain salvation by our Lord Jesus Christ." 1 Thessalonians 5: verses
AGAIN IT IS WRITTEN: "19 Quench not the Spirit. 20 Despise not prophesyings. 21 Prove all things; hold fast that which is good. 22 Abstain from all appearance of evil." 1 Thessalonians 5:Verses
"Seeing it is a righteous thing with God to recompense tribulation to them that trouble you; 7 And to you who are troubled rest with us, when the Lord Jesus shall be revealed from heaven with his mighty angels, 8 In flaming FIRE TAKING VENGEANCE ON THEM that know NOT GOD, and (AND) that obey not the gospel of our Lord Jesus Christ:
9 Who shall be punished WITH EVERLASTING DESTRUCTION FROM the presence of the Lord, and from the glory of his power; 10 When he shall come to be glorified in his saints, and to be admired in all them that believe (because our testimony among you was believed) in that day." 2 Thessalonians 1:6-10

NOTICE THAT IS WHAT GOD HAS WRITTEN FOR THOUSANDS OF YEARS. SO! do you believe Matthew 4:4 Correct Timing for Feasts CLICK HERE

In ADDITION to millions who have heard me speak when I speak to on World Radio Stations, MILLIONS (ABOUT 40 MILLION) HAVE DRIVEN PAST THIS BILLBOARD CLICK HERE

See my Index page CLICK HERE Just in case you want to live and learn more.

WHY people cannot see the truth!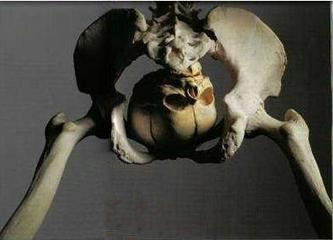 Is that you? Yes I believe it is! Prove me wrong. Now ask yourself what is a prophet? The correct answer is someone who gets words to speak to people; that are what God would say if the people could see God themselves. BUT they can't! So he picks some man who will listen to him. You won't!

What God fortells is not what he wants to happen, it is just a fact of what will happen. "For the love of money is the root of all evil: which while some coveted after, they have erred from the faith, and pierced themselves through with many sorrows." 1 Timothy 6:10

The "LOVE" of money = Petro dollars and OIL are the reason for the Syrian war. That leads the World War 3 Just like catching a fish, you have to bait the hook and then fish bite. Then they get cooked! Same with us. See the Cooker CLICK HERE How NOT to get cooked CLICK HERE

God said in the latter times some would depart from the faith.
1 Timothy 4:1 NOT because God wants that; BUT because he knew it would happen.

Just like I know that if you fail to hear my words; you will have many sorrows. All I have to say; are the words God gives me to say.
I just hear what you can't hear, so I tell you what will happen.