December 15, 2012 Tyler's Shelter made in one day, TWO men in 10 1/2 hours = 21 hours total time. He loves and protects his family. Do You?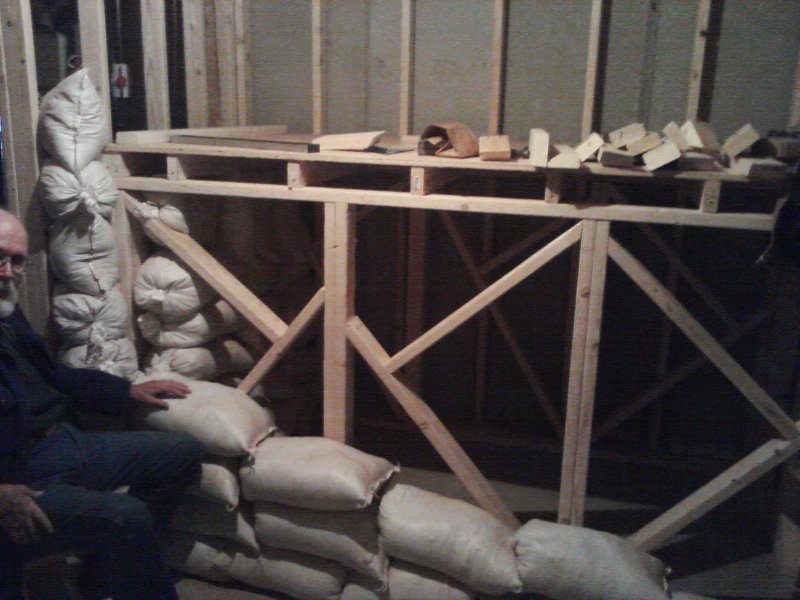 Photo's with my cell Phone, NO flash in the basement. Concrete side walls of the basement. Made in a basement corner. Cost wood lumber $153 and Bags $94 + Hard Labor 10 1/2 hours 2 men = 21 total.. Dirt IS FREE. Now a family of 4 is safe. This will STOP Deer Rifle Bullets. OR Gamma Rays in the Fallout, that falls on the roof of his home.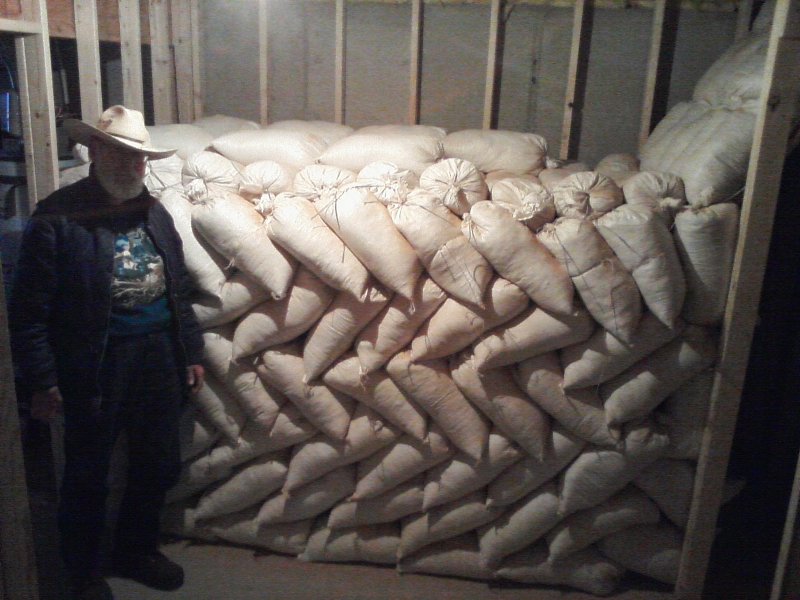 4 X 8 = 32 square space to live and sleep. 4 feet high. Until it is safe. What is a family worth? Set water and food at entrance, get it in seconds. Gamma Rays don't hurt food or water. Only living, breathing people. Yard DIRT, 130 bags from by the garden. Across from me is the entrance. By the concrets wall in the corner. Stand up going in. The Average household spends $854 on Christmas AND Nothing for protection. This Shelter cost was $247 AND a Funeral is $6839 latest figures available. WHICH do you want to buy?