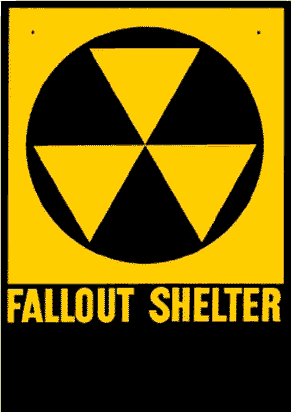 ABOUT 1/2 HALF WAY DOWN, SEE HOW TO WRITE YOUR LAST "will" before you die.
PANIC BUTTON
WHEN YOU KNOW THE ATTACK HAS STARTED, AND YOU SEE THE FLASH OF LIGHT:
Keep away from windows and flying glass.
Stay away from sharp objects. Stay clear of movable equipment.
Loosen the belt and any other tight clothing. Take off shoes.
Remove Glasses, false teeth, and sharp objects in pockets.
Sit on the floor, with your back to the wall. Put your head between your knees. Bend over tight.
And kiss your ass goodby, because you didnít believe God. OR his prophets.
As they say in Pumpkin Center: IFín you ainít got no humor, you ainít gonna live so long.
Even Godís got some humor, he made you.
God Laughs: Psalm 2:4-10
And Laughs: Psalm 59:5-8,13
And Laughs: Proverbs 1:26-33
Luke 6:22-26
Isaiah 24:1-6
Jeremiah 44:22-23
Zephaniah 1:14-18
Matthew 24:15-22
Doctrine & Covenants 29:7-10
Doctrine & Covenants 45:28-33
Doctrine & Covenants 84:49-59
Doctrine & Covenants 88:81-85
Doctrine & Covenants 112:23-26
Mark these scriptures with a RED pencil, study them often.
I tried to get you to listen, but you would not hear me. YOUR TRADITIONS WILL KILL YOU, LIKE I TOLD YOU BEFORE.
TO SEE HOW to write your last "will" and testament. Holographic Will Instructions
In Utah Law, a will IS valid, even when NOT witnessed, IF it is entirely in the handwriting of the person making the will, AND the will IS Dated AND Signed.
The will must be on BLANK paper, lines are "OK" BUT no other part of the paper can have printed or typed copy on it.
IF the will is to be very long then number the pages and INITIAL EACH page by the number, AND make sure to have the handwriting of the person "continue" ON TO THE NEXT PAGE in the middle of a sentence of unbroken thought. To say it another way: Always continue on to another page in the "Middle" of a sentence. Then nobody can say that there is a page missing.
REMEMBER THAT to be a valid will, or document it MUST pass some property. IT cannot just nominate a guardian for children, BUT must actually provide that some property will go to some specific person.
An Example in your own handwriting: Hand written it must be. This same concept for a "Living Will" or any other "Will" that you want can be done in your "Own" handwriting. You don't have to hire an attorney to express your "Will." Just do it in your own handwriting.
This is my last will and testament. I hereby revoke all previous wills. If, at my death, I myself (...your name...) say that if any of my children are minors, I appoint ...(who you...want)........ OF...........as the guardian of the person and conservator of the estate of each minor child, to serve without bond.
IF ...(?).........shall for any reason fail to qualify or cease to act as such guardian or conservator, I appoint......(?) OF ...................AS my other choice as such guardian and conservator to also serve without bond. I consecrate my property such as ..(home)... and...(cars) ..with.. (Bank accounts, money,.. trusts and possessions ..........for the purpose to............ I pray the law to recognize my rights and to act accordingly.
Signed AND Dated by myself this day.....................1999 (2000) (2001) (2002) (2003) (2004) 2005) (2006) (200?)
In the location of......................................... Witness...(IF you have one).........
Include other examples of your handwriting such as letters, notes, a handwritten story of your child,
your journal, events of the last few days. Anything that proves your are the person who made the holographic will
in the first place. That it is your will and what you want to happen.
IF you do not have heirs, OR want to convey your will to anyone, about anything, you can do the same IN YOUR OWN WRITING. Signed and Dated. Even without a witness. It should be valid. Examples: I do, OR, I donít want to be buried near ...?....! I want to leave everything I have To:............!
And if you desire. I consecrate and "Will" all my worldly goods to the Kingdom of God. In Parowan Utah, and for the Kingdom of God in this world.
"The Kingdom of God" IS Registered IN the State of Utah since June 1989 as a NON Profit Corporation. To have a perpetual legal existence it is a corporation.
People come and go, this is set up for perpetual existence. To last for the next 1000 years.
The Kingdom of God
http://www.parowanprophet.com/Polygamy_And_Mormons/find_the_truth.htm At the bottom.
CLICK HERE to see the Utah State Certificate. Non Profit.

IT is not recognized by the IRS. As a 501(c)3 Corporation. As they have no control about what we teach or say. Nobody else can legally use that name in Utah. SO IF you want the blessings of the IRS. And other government agencies then give to them. They have control over what churches can tell people OR lose their tax free status.
For millions who carry the mark of the beast, the most important thing for them is the approval and tax deduction,
so they can keep more money. IF you want the truth at any cost, beyond your traditions then donate to the
Kingdom Of God in Parowan Utah 84761-1000
in The Tops of the mountains. As Isaiah 2:2 and Micah 4:1 have foretold. See Matthew 6: 21
CLICK HERE THE KINGDOM OF GOD, Box 1000, Parowan, Utah 84761-1000
P.O. Box 1000, just LIKE the 1000 years of the millennium ahead.

In October of 2015 LDS Mormon Leaders met with President Obama. He told them to be careful what they say and teach, or LOSE the Tax Exempt Status. They agreed for more money. I don't muffle the truth. All they can do is kill me. So what does that matter, I have received a Promise from Jesus Christ himself.