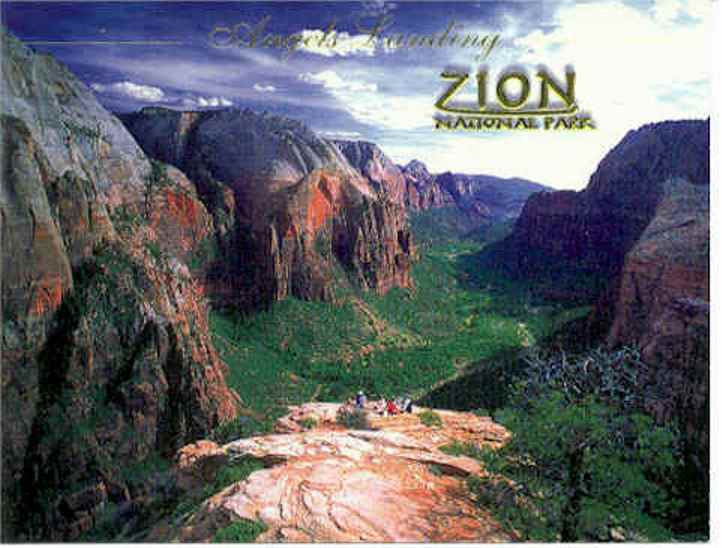 ZION National Park is 75 miles south of Parowan. It is worth a couple of days stay just to begin to see it. Good trails to hike on
and campgrounds are there. Little snow in the winter, and HOT in the summer because it is so low at 3000 to 4000 feet.
Crowds of people in the summer. Down south in Utah's, "Dixie" south country. Just less than one hour from St. George.
Fine food in Springdale, at the entrance to the Park. Great for a lovely evening for a date.