Targets Map
100 Million people will die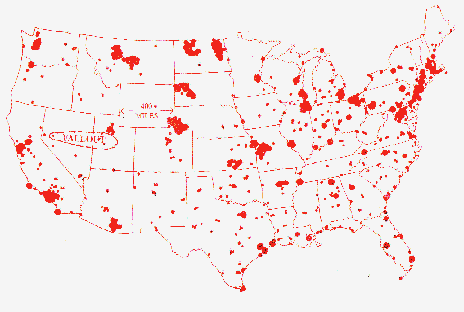 Targets in the USA each dot is a target. Large dotted areas have many hits.
March 3, 2007 the USA Arsenal is 6000 Warheads. Russia has over 12,000 Warheads.
This Map shows the first (1st.) 1600 hits on the USA.
Fallout Map Fallout will kill 100 million people at least.