Love
I am Afraid so I continue to Warn I have a Sign over my front door.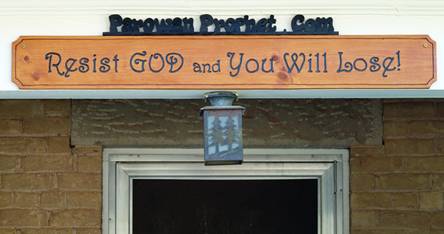 3:45 am 8/8/2015 Like so many other times you can read here on my website I am awakened in the middle of the night and turn on my computer to write what I have dreamed or awoke crying about. I write about so many things trying to help prepare people for survival. Many times I say CLICK HERE hoping to give so much proof they will be convinced. http://www.parowanprophet.com/Polygamy_And_Mormons/last_dream.htm


Studying the HIStory of disasters they all seem to have some common themes. When they happen some people FLEE, Run, try to escape. When they really should sit down and think about what is happening and make some personal priorities.
SOMETIMES they are so shocked by surprise they get APATHY and can't move or respond and do anything. They just sit there waiting to die. WHEN they should be moving as fast as they can to correct where they are to be able to survive.

SURVIVORS are usually people who can adapt to any situation as it changes because they have made some kind of preparations. They have PRE Thought about disaster.
The desire and WILL to survive makes the difference if they live or die.

I am afraid so I am strong. What is FEAR? Few people understand FEAR. They are afraid to think about something because fear is not fun. Fear is created to stop progress. People are afraid to be different. The "HERD" complex (to be a part of a group) creates identity where we can all be a part of something for safety. We all want safety and love by acceptance.


Fear BREEDS ignorance. People don't want to think about it. What is fearful is avoided. Fear creates ignorant obedience of masses of people. So we all die together.

I am afraid of NOT Doing what I came to this earth to do. I am afraid of NOT accomplishing what I have waited millions of years in the spirit world to come to this world to do and achieve. Eternity is like the ocean. My whole life is about one drop of water in the ocean. Age 100 is a drop in Eternity or Forever. I must push myself to accomplish what I came to earth to do. If I fall short I will have regret forever.
How long is Forever? How big is the ocean or one drop? I have to daily really give thought about my priorities. What should I do today to make my time left here on this earth really to be meaningful forever? I will leave everything behind when I leave here but what I have become myself. What I know is all that goes with me.

Courage is rare today. People are afraid. OF WHAT? Of being different. Pier acceptance is most precious. To belong to something. WHAT? People are even afraid to live. Some say to me that they want to be the first to die in Nuclear War. They are hypocrites and lie to themselves. They would rather be sick victims with NO help than have COURAGE to look at facts and prepare for themselves. I am afraid so I prepare.

I am afraid of God more than anything else. You are not now afraid of God. But you will be when you see the power God has. When death is coming to your door and you know it is coming; then what others say will not matter to you. You will realize how much you failed to do what God has commanded. Then you will FEAR and you cannot change anything because you have waited too long.. NOW is the time to change. NOW is the time to prepare to meet God. Prisons and Jails are full of sorry people.
If they had changed before they wouldn't be in prison.

God is alive. NOW is the time to prepare to be alive yourself. In ages long past we read of hero's. Today courage is missing. Everyone wants conformity. Philosophers, Poets, Great thinkers, have vanished. People make decisions with as much knowledge as what is on a bumper sticker. We don't think and use reason. We want to be entertained and let others carry the load. We are NOT able to reason. We are puppets who act when someone else pulls our strings. You are NOT reason-able are you? You now have a few months to prepare for the greatest disaster the world has ever known. You need to do CLICK THIS TO PREPARE Be ready for the Attack NEAR Christmas time.
100 million dead in a week. A Billion dead in the first year. And billions more dieing the second year and still years of wars ahead of us. I plead and cry and pray Jesus Christ will come soon and stop the misery.

I am afraid of what I see when I wake up crying because of the loss of humanity . I am afraid of Gods justice. I cry because people I love will not listen. Jesus wept because of the unbelief of people. I can understand now why.

Because people will NOT obey what God has said. Parents have a perfect example they do not follow.
They have children they love and want to be happy. They THEN have sorrow when a child is hurt or unhappy.
God has the same feelings for us.
Why don't we see that he has said what is best for our happiness? We are just like disobedient children playing with fire; and we will get burned. Many forever.

People do NOT believe in FOREVER. We don't even want to think about FOREVER. Mercy cannot rob justice. You pay here now or you pay FOREVER.

. What is sin? SIN is "missing" the mark. When you aim for anything and you miss the mark or target you have sinned. You are NOT Perfect. Jesus commanded us to become perfect We sin when we don't obey him. We miss the mark. CLICK BE Perfect

But I am reasonable and I know that I have years to wait. I am afraid that FEW people will find the courage to leave their fairytale comfort zone and see what is ahead of us. Prophets for thousands of years have spoken about our time and what will happen to us.
Leaders TODAY deny the truth because the truth is scary.
Nobody but some man who has been sent by God has the will to tell us bad news. CLICK HERE
All you take when you die is love. And knowledge, and experience. Very few ever learn what love is. They think desire is love. Love is Eternal. If love can leave then it was not eternal from God.

People say they love the other. Then often they separate and hate each other. They desired; and true love did not exist. When we leave earth behind us the experiences of life and knowledge has taught us to love or hate or just not care. There are only two directions to go like on a freeway. Love or hate. Or be nothing by just NOT caring. Christ said "I know thy works, that thou art neither cold nor hot: I would thou wert cold or hot. So then because thou art lukewarm, and neither cold nor hot, I will spue thee out of my mouth." Revelation 3:15-16

BILLIONS will be spued out in Nuclear Fire that is WHY I AM AFRAID and do this.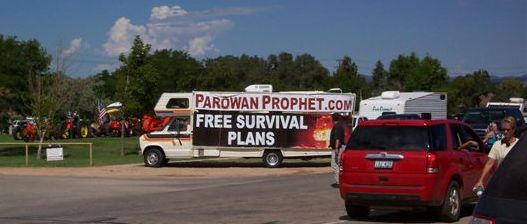 TRYING TO SAVE PEOPLE I LOVE. 11 Million Degree FIRE is hot as hell forever.

Love is either eternal or it is not love. If it can vanish then it is not love. I see the faces of Mothers with children and I know they will be watching as their families die is heartbreaking and I cry and cry. Men crucified my Lord and he asked our Father in Heaven to forgive them because they were ignorant.

Today the ignorant people only scoff and mock me and ridicule my warnings to help save them. I charge nothing for FREE Information. Before the Internet I paid thousands every year printing flyers to give away to people. Yes I asked for help to pay the printers. I have been 35 years warning on radio, TV, News press, traveling, every way I can to save lives. One time I left home in my car with $20 and was gone for 6 weeks and traveled 5,717 miles in 5 States on Radio and TV and Newspapers warning of war coming. I left with $20 and people fed me bought the gas and sent me on my way like the Lord told his Apostles to travel. When I got home I filled up gas and had $1 left. My wife was amazed I went on FAITH so far for 6 weeks.
She has passed away on January 1, 2016 so you cannot ask her now. But she could of told you of many mission trips I made like that.

I still pay thousands every year for Newspaper Ads to help a very few people. But I know I have saved some lives and that makes everything worth the effort. People are afraid to love. They might get hurt. It is Brave to love. But the love of God gives courage. He is the only one I have to make happy. God's love is Eternal. It never stops. That is the love I need. We all want that love. I have been so blessed that I have learned what love really means. I have said to people that I love them and they cannot understand yet.

They have not yet learned to love. We all have forgotten what love really is. We have to re-learn how to love like we once knew when we were with our Father in Heaven. We are brothers and sisters who lived with each other while this earth was being made.
That is family love for millions of years as time is measured. The love of a few decades on earth is shallow compared to Eternal LOVE. As mortals we have selfish desires we call love. People speak of love at first sight. That is desire. To have what we want. People love their job. They desire that job. They love their spouse, they desire their spouse, they love their home, they love their children, more when they are little and forced to obey. As they grow and become on their own the love changes. Life values change.
God knows a lot more about LOVE than we mortals can imagine. We need to learn God's way to LOVE.
In the Millennium coming after the TARES are Burned OFF THE EARTH those left alive will have learned to love. LOVE like God loves, not selfish love for our own desires like we have now. We are strangers here on earth. Yet sometimes we meet someone who we feel familiar with. Why? Because we knew them before this life.
"AND Many false prophets shall rise, And deceive many. AND because iniquity shall abound, THE LOVE OF MANY shall wax cold." Matthew 24:11-12
MANY who are claimed to be prophets are nice, pretend, phony, imposter, fake, false prophets, without revelations and visions.

BUT people say they love them; because they preach false doctrines.
"For if ye love them which love you, what thank have ye? for sinners also love those that love them." Luke 6:32

"There is no fear in love; but perfect love casteth out fear: because fear hath torment. He that feareth is not made perfect in love. Herein is our love made perfect, that we may have boldness in the day of judgment: because as he is, so are we in this world." 1 John 4:18-17
Some people who have been hurt in a relationship are afraid to love again. They are self protective so they are double losers. Believe what God has said: "There is no fear in love." Jesus said: "Be ye therefore perfect."
So learn to love again and lose your fear.
As mortals we are afraid to love. FEAR of being hurt stops personal progress. Proverbs SAY: "The fear of the Lord is the beginning of knowledge: but fools despise wisdom and instruction." Proverbs 1:7
"Where there is no vision, the people perish: but he that keepeth the law, happy is he." Proverbs 29:18

"For in much wisdom is much grief: and he that increaseth knowledge increaseth sorrow." Ecclesiastes 1:18

"I clothe the heavens with blackness, and make sackcloth their covering.
70 And this shall ye have of my hand—ye shall lie down in sorrow.
71 Behold, and lo, there are none to deliver you; for ye obeyed not my voice when I called to you out of the heavens; ye believed not my servants, and when they were sent unto you ye received them not.
72 Wherefore, they sealed up the testimony and bound up the law, and ye were delivered over unto darkness.
73 These shall go away into outer darkness, where there is weeping, and wailing, and gnashing of teeth. 74 Behold the Lord your God hath spoken it. Amen." Doctrine and Covenants 133:69-74
ARE YOU REALLY WILLING to really love? To take upon yourself the name of thy Son, Jesus Christ and always remember him and keep his commandments which he has given them; that they may always have his Spirit to be with them. Amen.
And realize the sorrow for the world? OR do you avoid sorrow and disappointments.
Who is on God's side? Now is the time to show. Do you think Russian parents love their children less than we do? WHO does God love? Now is the time to show.
"A new commandment I give unto you, That ye love one another; as I have loved you, that ye also love one another. By this shall all men know that ye are my disciples, if ye have love one to another." John 13:34-35
"We are of God: he that knoweth God heareth us; he that is not of God heareth not us. Hereby know we the spirit of truth, and the spirit of error. Beloved, let us love one another: for love is of God; and every one that loveth is born of God, and knoweth God. He that loveth not knoweth not God; for God is love." 1 John 4:6-8

Brethern can I love your wife and children also. Sisters can you love other men and women also? Children can you love your parents and the truth they say?
Why don't we love God our Father?
"In this was manifested the love of God toward us, because that God sent his only begotten Son into the world, that we might live through him. Herein is love, not that we loved God, but that he loved us, and sent his Son to be the propitiation for our sins.
Beloved, if God so loved us, we ought also to love one another." 1 John 4:9-11
I have learned that very FEW are willing to love like God. $$ is their God. The love of this world is their God. "Verily I say unto you, that there are many who have been ordained among you, whom I have called but few of them are chosen. They who are not chosen have sinned a very grievous sin, in that they are walking in darkness at noon-day." Doctrine and Covenants 95:5-6 NOTICE that MEN are ordained not women.
IF we had a good Aaronic endowment, THEN a good Melchizedek endowment, THEN a good Patriarchal endowment, THEN a real good second Anointing, so men become Kings and Priests, AND WOMEN become Priestesses WITH Priesthood and Queens. THEN the Millennium can come. BUT we have not even a FULL Endowment today.
The LDS leaders decided to give black Canaanites their so called priesthood.
WHEN Jesus Christ comes we read "and in that day there shall be no more the Canaanite in the house of the Lord of hosts." Zechariah 14:21

SO in that day good women will become Queens and Priestesses WITH Priestess hood.
It is a good feeling when I was gone for 6 weeks or months, preaching and warning to save lives to have a wife at home with her own priestess hood to bless and anoint and Bless your children when they get sick. But real FACTS don't matter to people. CLICK HERE do facts matter TO YOU? http://www.parowanprophet.com/Facts%20Won%27t%20Matter.htm

Many people "SAY" they love God. But they are liars. IF they loved God they would try to make him happy and do what he says. When you love someone you put their happiness and pleasure above your own. Pleasure is to see happy children. You make self sacrifices to do what they ask you to do. You want to make them feel happy. Is God happy with you?

"For God hath not given us the spirit of fear; but of power, and of love, and of a sound mind."
2 Timothy 1:7 There is no fear in love.

"For if ye love them which love you, what thank have ye? for sinners also love those that love them." Luke 6:32

"I love them that love me; and those that seek me early shall find me." Proverbs 8:17

"Master, which is the great commandment in the law? Jesus said unto him, Thou shalt love the Lord thy God with all thy heart, and with all thy soul, and with all thy mind." Matthew 22:36-37

"By this we know that we love the children of God, when we love God, and keep his commandments. For this is the love of God, that we keep his commandments: and his commandments are not grievous." 1 John 5:2-3

"If ye keep my commandments, ye shall abide in my love; even as I have kept my Father's commandments, and abide in his love. These things have I spoken unto you, that my joy might remain in you, and that your joy might be full. This is my commandment, That ye love one another, as I have loved you." John 15:10-12
"For behold, ye do love money, and your substance, and your fine apparel, and the adorning of your churches, more than ye love the poor and the needy, the sick and the afflicted. O ye pollutions, ye hypocrites, ye teachers, who sell yourselves for that which will canker, why have ye polluted the holy church of God?" Mormon 8:37-38
"He that hath my commandments, and keepeth them, he it is that loveth me: and he that loveth me shall be loved of my Father, and I will love him, and will manifest myself to him." John 14:21
I have given proof of

God's love to me for 40 years since

my airplane crash
CLICK HERE and FEW believe my words that God sent me back to warn about

war beginning near Christmas time.

DO you believe me yet?
OR
do you have no faith
because your life is such a mess and you disobey God. You must wait

to see if I am correct

.


Then order your grave marker.

http://www.parowanprophet.com/prophet%20intro.htm

Plane crash




God said: "The reason some people have turned against you and walked away from you without reason has nothing to do with you. It is because I have removed them from your life because they cannot go where I am taking you next.
They will only hinder you in your next level because they have already served their purpose in your life.

Just let them go and keep moving.
The

Greater is coming

,
thus saith the Lord."
I want to see the Millennium come and ZION established, that is why I agreed to return to this world
after my Plane Crash and 3 week coma while I was in the other world.